Telecom4care:
The independent expert in eHealth, mHealth and healthcare ICT.
eHealth, the innovative use of Internet in healthcare, is unprecedented in the spotlight. And rightly so: ever more compelling research shows that eHealth applications, make healthcare better and more cost effective. The spectrum of eHealth applications is broad and growing fast: from online prevention and self-management applications to mobile telemonitoring and teleconsultation. After years of being labeled as only promising, eHealth is now really beyond the hype.
Telecom4care contributes to better, more efficient and accessible healthcare through the innovative use of eHealth, mHealth and healthcare ICT. Telecom4care advises, realises and inspires. Telecom4care is independent, flexible and result oriented.
ICT with a capital C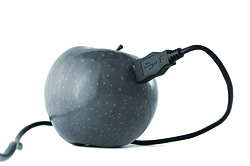 Telecom4care offers a unique blend of knowledge and expertise in technology, healthcare and innovation. Telecom4care ensures that strategic plans are implemented into operational reality. Telecom4care believes that communication, inspiration and commitment for this is more important than technology. Telecom4care therefore believes in ICT with a capital C.